Rev. Robert B. Jones, Sr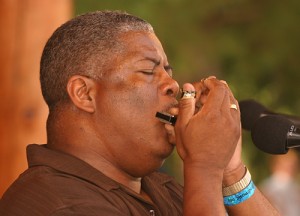 "Reverend Robert B. Jones is a remarkable performer. His grasp of the blues and gospel is astounding. His guitar playing and his singing are amazing. He works well with an audience to the point where even his sound check is riveting! With his special show where he pays tribute to Leadbelly, Robert seems to "become" the legendary performer and takes his audience back in time with the songs of that master 12-string guitarist. When his wife Bernice joins him on stage, the two of them have an amazing charisma that has to be seen to be believed. Reverend Robert B. Jones is one of those performers at a folk festival that artistic directors would hire year after year, if that was possible. I would highly recommend him for any festival."
– Mike Hill, Artistic Director, Mariposa Folk Festival, Orillia ON
Authenticity is something that I believe is important to all of us. And hopefully we get to work with people who are authentic. That is one of my goals at Tamulevich Artist Management.
When you couple that authenticity with talent of a truly exceptional nature: songwriting, storytelling, multi-instrumentalist, award winning educator, and an encyclopedic knowledge of the history of African American folk music, including blues, spiritual, and slave songs…its players and styles…you get the Reverend Robert B.Jones from Detroit, MI.
As David Roth, coordinator at Swannanoa put it recently,
"I also finally got to meet and work with Rev Robert Jones at SAMW (Summer Acoustic Music Week) last month, what a force of nature he is. Loved meeting and experiencing him."
A force of nature; I feel that is a good way to describe Robert. And grounded, not only in the blues, but in ethics, social justice, community and family. This is someone you want your audience and community to experience because of who he is, what he has to say, and how he says it.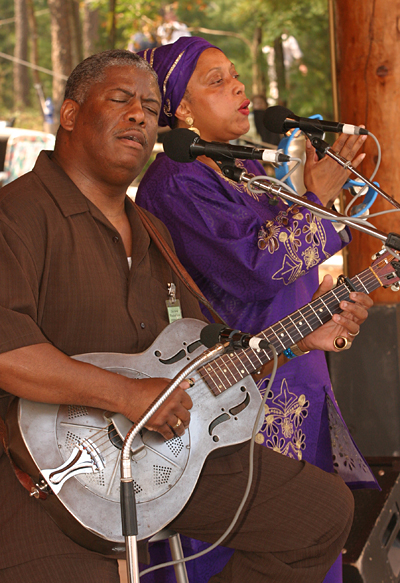 Robert also does extensive and award winning work with kids, both on his own, and with Matt Watroba with whom he does a tremendous program under the banner of African American History and the Roots of American Music; a black man and a white man, obviously great friends, on stage together singing and talking about tolerance and respect…..showing diversity, not preaching it…it is an outstanding program.
Finally, Robert and his wife Bernice, a highly respected vocalist on her own, work together, primarily in the field of sacred music. They have a mutual love for traditional spirituals and gospel. They have released two recordings together, and have toured nationally.
Thank you, as always. Give yourself a few moments that you will find rewarding, and look and listen to Robert Jones.